RoboVaaS - Robotic Vessels as-a-Service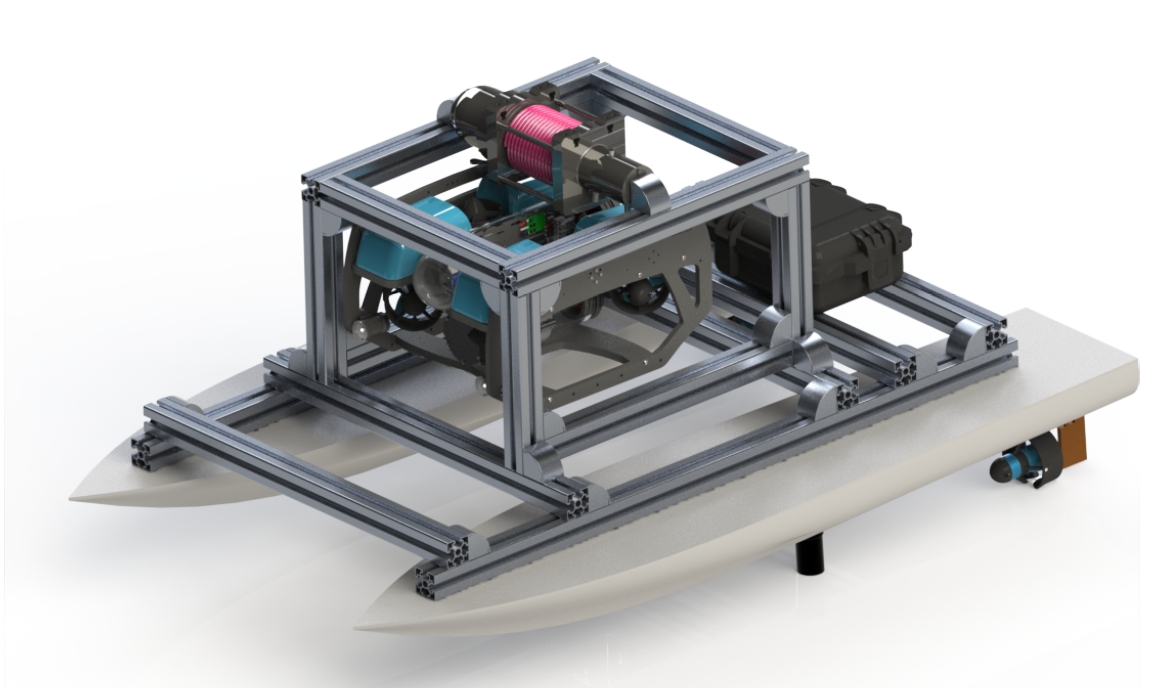 Smaller unmanned surface and underwater vessels (USV or UUV) are already state of the art today, although up to now they have primarily operated separately from shipping. The project 'Robotic Vessels as-a-Service' (RoboVaaS) aims to make maritime operations in coastal waters safer by integrating and networking smaller USV and UUV efficiently and to offer new services for shipping. The system is supported by networked vehicles with special sensors, a reliable data transmission cloud network for surface and underwater communication, a monitoring station and a web-based real-time user interface. Wherever possible, autonomous ship technology will be used, but some operations will continue to involve human control by e.g. remote-controlled vehicles. Applications include anti-grounding and inspection services or emission and bathymetry measurements.
During the three-year project period, a live data-based USV grounding avoidance service, a hull UUV inspection service and an automated USV/UUV data collection service for port areas will be developed. In addition to the definition services, a communication network with a web-based real-time interface will be developed and tested in the port environment. The disruptive concept has the potential to improve maritime and human safety, increase the flexibility and accessibility of European waterways and reduce costs for a wide range of maritime stakeholders.
RoboVaaS is funded by the MarTERA partners Federal Ministry of Economics and Technology (BMWi), Italian Ministry of Education, University and Research (MIUR), Irish Marine Institute (MI) and the European Union.
Visit the official homepage of RoboVaaS.

This project has received funding from the European Union's Horizon 2020 research and innovation programme under grant agreement No 728053.