Research project MITIGATE: Cyber security in the maritime supply chain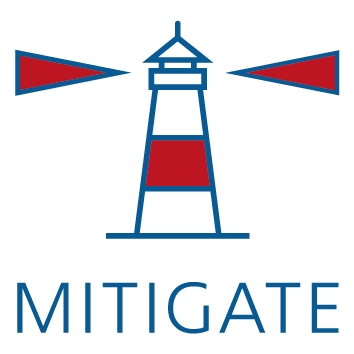 From September 2015 on, Fraunhofer CML together with tewlve partners from research and development, logistics and port administrations from Germany, Austria, Italy, Spain, Great Britain, Greece and Romania, is going to develop the innovative Risk Management System MITIGATE (Multidimensional, integrated, risk assessment framework and dynamic, collaborative Risk Management tools for critical information infrastructures).
Based on the growing international linking of companies the topic of IT safety is gaining in importance, in particular for the ports as interfaces. Although the IT safety plays an important role for the international supply chain, the modern methods of risk management (RM) have not paid a lot of attention to it so far. MITIGATE is intended to close this gap. The core of MITIGATE's risk management system is an open simulation environment that can be used to simulate and analyze possible risk scenarios. Furthermore these simulations can help to better predict and therefore avoid hazards in the future. Moreover the system can provide for more transparency in handling risks and hazards. MITIGATE is granted within the framework of the EU research program "Horizon 2020" and has a duration of 30 months.