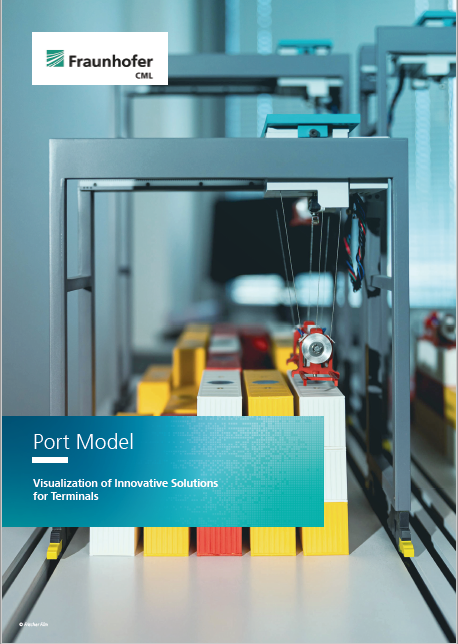 Portmodel - Visualization of Innovative Solutions for Terminals
The Fraunhofer CML's novel port model visualizes digital processes. Quay and gantry cranes demonstrate automated container handling and transport from the truck via the terminal on board the ship and vice versa. In this real-digital environment, new applications can be illustrated and discussed before they find their use in the port.
Trucks arriving uncoordinated at terminal gates, damaged or dirty containers that have to be replaced unexpectedly - in the maritime transport chain, friction losses and ineffi ciencies can lead to avoidable costs and reduced productivity. In many cases, a targeted analysis of available information reveals weaknesses and potential for optimization. We at the Fraunhofer CML accept this challenge and develop solutions for your practice.