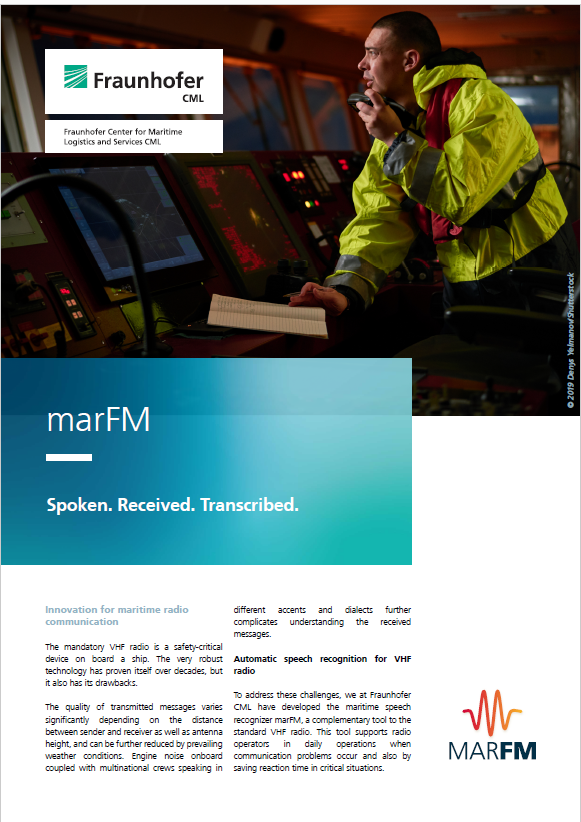 marFM - Innovating Maritime Radio Communication
In shipping, a lot depends on radio communication. Especially in emergencies, communication between officers on board and those in charge in coordination centers on shore by means of VHF equipment is of crucial importance. However, there are often sources of interference of various kinds (engine noise, environmental conditions, dialects, etc.) that can severely impair the quality of radio communication and make the necessary exchange of information more difficult.
To solve this problem, the CML has developed the marFM (short for "maritime VHF radio") speech recognition software. marFM is therefore of interest to search and rescue services, commercial shipping companies and, in particular, Vessel Traffic Service Centers and Remote Control Centers. Learn more about marFM in the linked information.